Why We're Here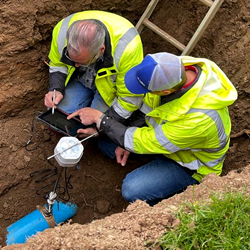 Cities, counties, municipalities, public and private water authorities, and retail property management companies all have something in common. They all need better, smarter, more efficient, more cost-effective, and more environmentally responsible ways of monitoring and managing systems, processes, and infrastructure that most people take for granted every day.
Things like water distribution networks, potable water, and wastewater systems.
Who We Are
540 Technologies is a comprehensive environmental and data solutions provider. We have deep industry roots and powerful partnerships that allow us to deliver the best in Smart Water solutions for potable water and wastewater.
We bring together leading-edge technology solutions and the knowledge and expertise to help our customers identify and implement the solutions they need for potable water and wastewater.
We also offer the smart data acquisition and management tools they need to build, monitor and control smart networks.
How We Started
540 Technologies is an affiliated company of LB Water Service, Inc., which for nearly half a century has provided value-added waterworks-infrastructure products to customers throughout the Mid-Atlantic region.
First as a division of LB Water, and now as a separate company, our experienced water management team has helped hundreds of public and private water authorities find and pinpoint the leaks in their distribution systems, saving them thousands of dollars and millions of gallons of water.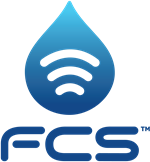 We've teamed with HWM/FCS, the North American industry leader in water-leak detection technology, whose products are installed with over 1,000 utilities throughout the U.S.

We also have a partnership with Hydreka to bring you industry-revolutionizing technology to measure waterflow in district metered areas.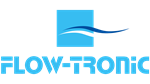 Partnering with Flow-Tronic allows 540 Technologies to offer state-of-the-art solutions in DMA and Wastewater management.